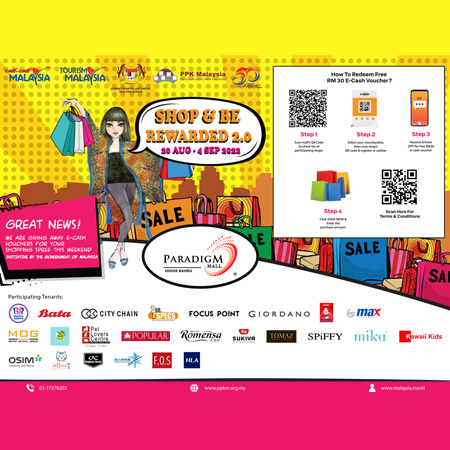 Event Details
20 Aug - 4 Sept 2022
10.00am – 10.00pm
It's shop o'clock! Spend & Be Rewarded is back! We are awarding RM30 e-cash voucher to each customer Yes, you heard it right RM30 e-cash voucher! Get instant RM30 discount when you spend RM100 at participating tenant's shop!
What are you waiting for? Hurry up, redeem your RM30 e-vouchers now
Terms & Conditions
20 August 2022 - 4 September 2022 Paradigm Mall, Jalan Bertingkat Skudai, 81200, Johor T&C Apply.